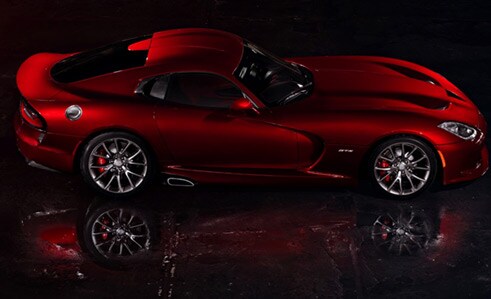 HEIGHTENED SENSES. It's a beast that just graduated from an expert obedience class. Impactful improvements for 2013 offer refinements that allow drivers to fully harness the extra horsepower that viper brings to the table. It's not about smoothing the race-feel out of the ride. It is offering a better feel of the road and keeping on the trajectory the driver sets for it. Like a seasoned race driver who is constantly surveying the course, anticipating and quickly making necessary corrections at very high speeds, viper shares this expert foresight.
TRIPLE DIGIT INSPIRATION. There's a reason why race car interiors are on the spare side. Ultra-high speeds do not give the eye a lot of time to sort out complicated instrument panels. The viper interior designers start with this racing point of view, taking into account the driver's experience from every vantage point. of course, we felt it was important to provide some appointments for those at-the-speed-limit moments between track days, too. Because high performance should extend beyond the engine compartment.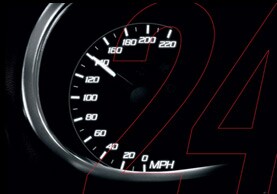 EVERY INCH MEANS BUSINESS. When you let those long straights, off-camber corners and tight esses of the world's greatest racetracks act as your guide, you're going to have a car that is designed with pure purpose. Aerodynamics, weight distribution, cooling technologies and accommodations for race gear — they've all played a part in sculpting the latest viper. of course, it doesn't hurt that the beacon of pure function also leads to this: the most stunning of forms.
COMPETITIVE ASSESTS. World-class status takes more than just talent. It takes a team. No scientist found a cure, no athlete snagged a gold medal and no actor made the A-list all by themselves. in viper's case, every angle, every component was considered and reconsidered for 2013. viper engineers strengthened and lightened the machine, part by part, with advanced materials. The result? its raw power combined with extraordinarily disciplined engineering creates an elite, like-no-other standout that was born to push aside all who dare to challenge it.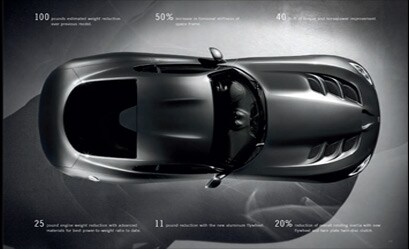 Videos of the
SRT Viper
in action: